So, I have this old picnic basket that was my grannie's.
I love it.
Its old and special.
Now, as much as I would like to think that I will load up that picnic basket multiple times and frolic through woods and parks to have a picnic with my man and the Boog Boog,
I won't.
So, I made the basket more useful. I turned it into a table.
A table with wheels. Its a picnic basket turned rolling table.
Now, it's a versatile picnic basket.
This is how it started out: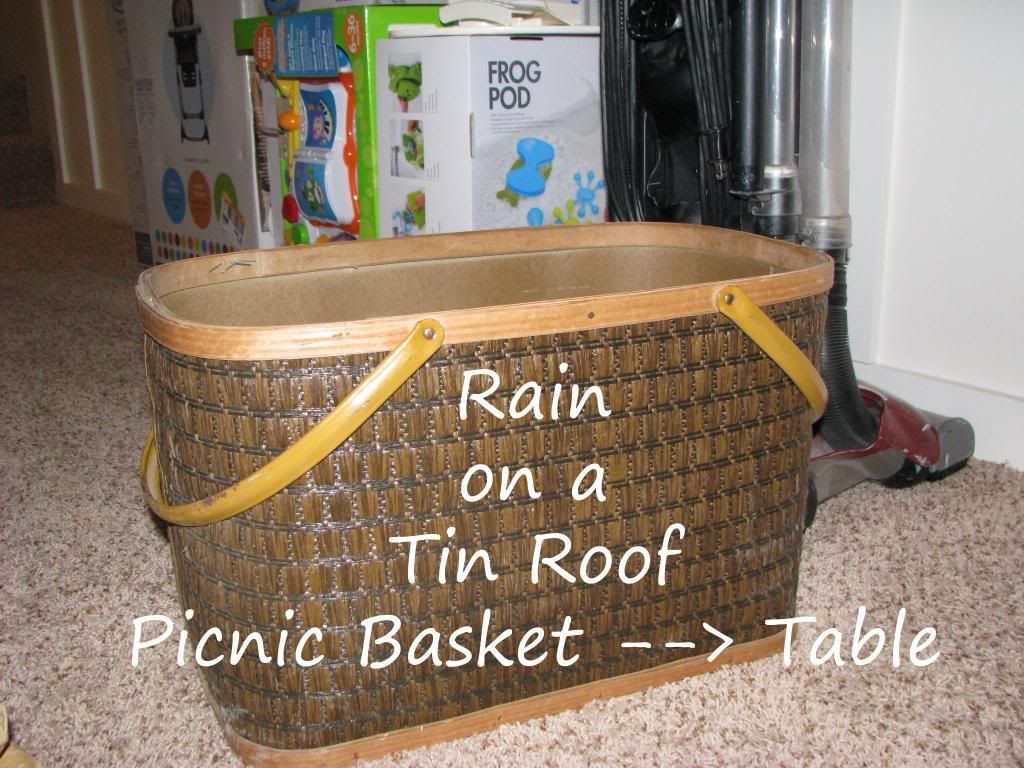 Your average vintage picnic basket. It has a lid, I had just already taken it off. I wanted to elevate it a bit more and make it easily movable, so I added some wheels I had laying around.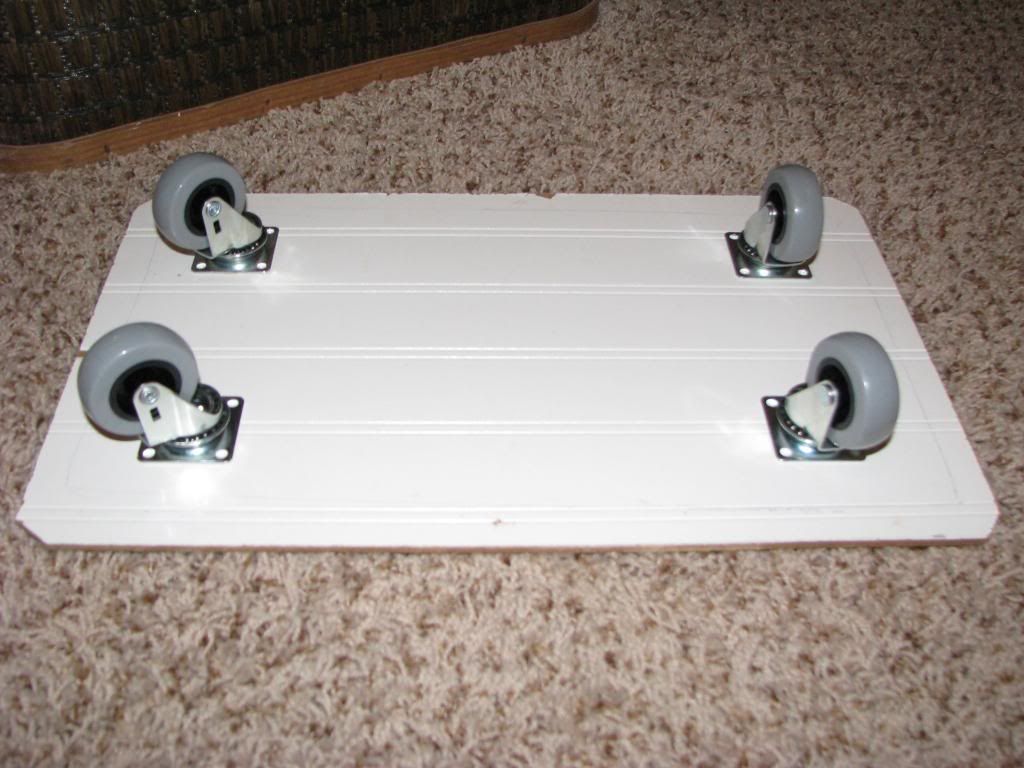 The original bottom was not white beadboard. The old one had rotted out. This was its replacement.
And the after: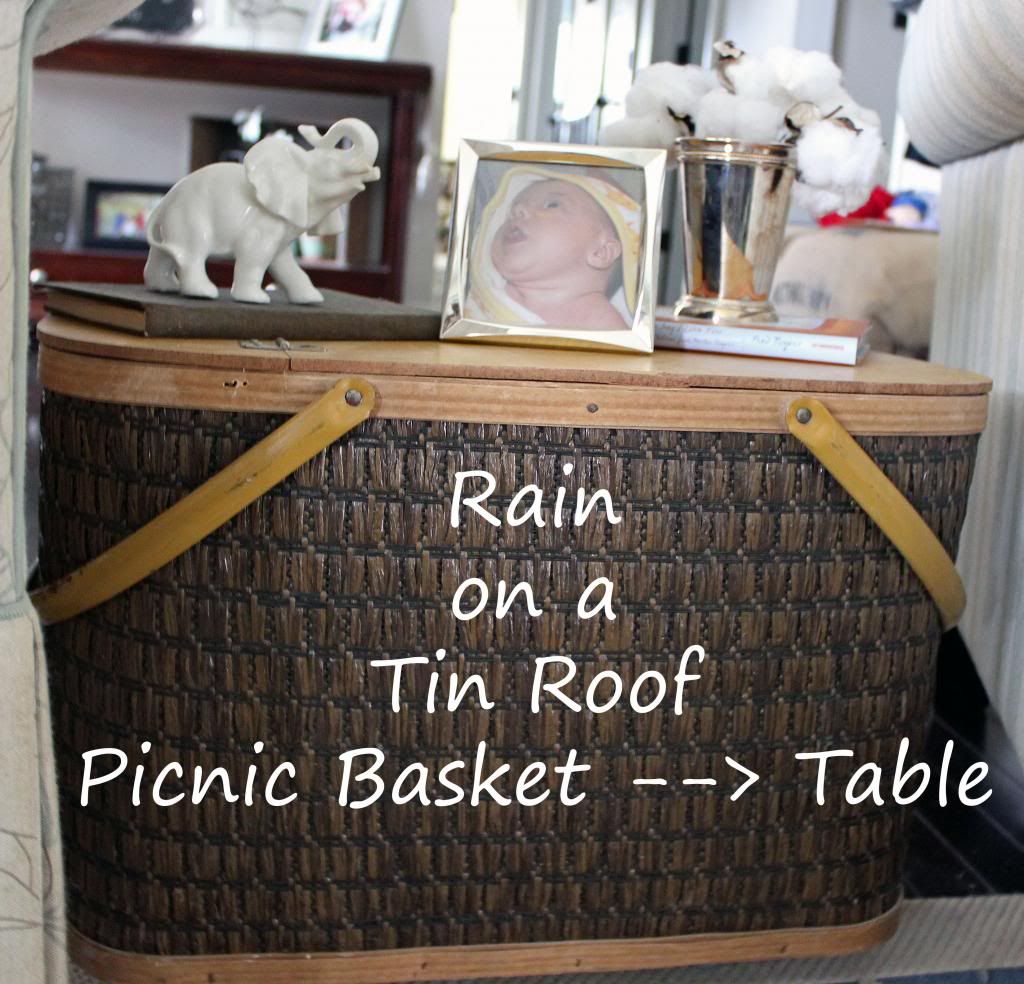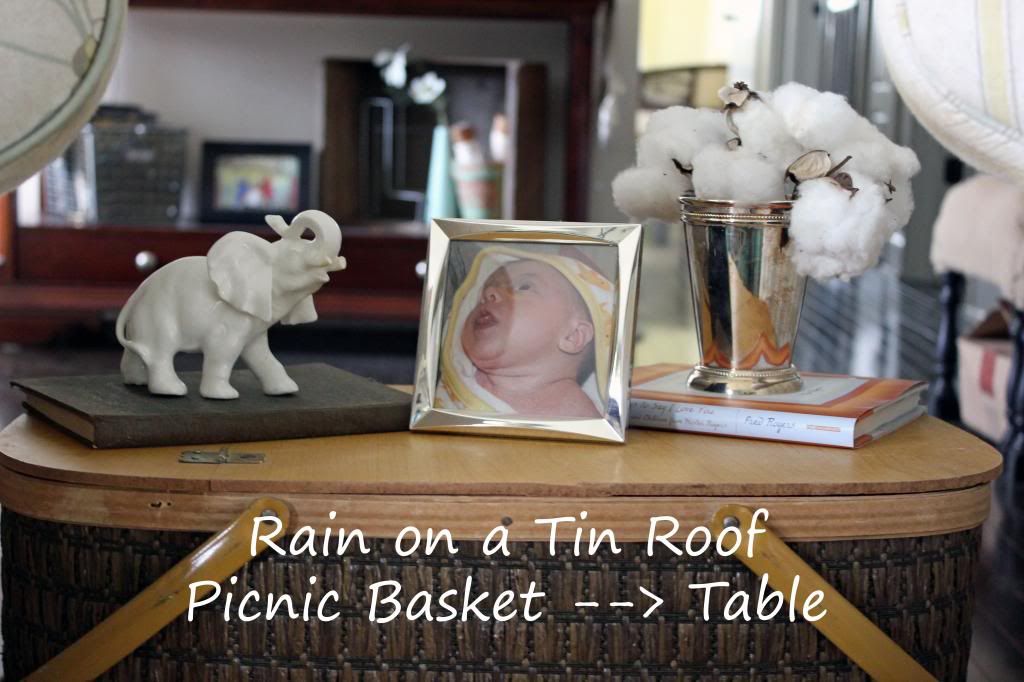 The best thing is I can still use it as a picnic basket when we do take a picnic, the wheels won't interfere! In fact, I may just tie a string to it and pull the damn thing.
Its also great for storage.
It fits snugly between two chairs in the living room.
It is happy. I am happy. Grannie is happy.
All is well in the world.